The ADIKO, s.r.o. company is fully owned by physical entities with legal residence inside the Czech Republic.
The company's activity consists in design, engineering works and complete provision of technological constructions in the field of telecommunications with a focus on constructions requiring thorough preparation and construction organization in connection with short-term implementation.
The main activity of the company is aimed at control and integration of the construction process and its preparation; the structure of the skeleton staff and established subcontractors is convenient for carrying out highly qualified and skilled work.

Our company has transferred its long-term experience gained in the demanding business of large-scale capital projects to the area of services provided to small customers (engineering, preparation and organization of electrical installation and building operations).
The company's business activity is based on the following trade licenses:

designing activity in building development
designing of electrical equipment
building construction, modification and removal
production of low-voltage distributors
intermediation of commerce and services
trading activity - purchase of goods for the purpose of their sale and sale of goods
accommodation services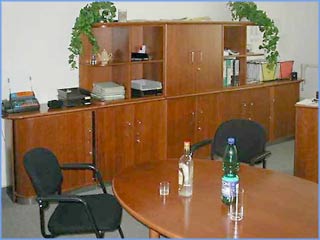 Visit us for advice


---
ADIKO, s.r.o., Domašov 486, 790 85 Bělá pod Pradědem
Contact (office):
e-mail: z.macecek@adiko.cz
tel.: +420-737 241 440
fax.: +420-584 413 078